快速入门:在 Azure 应用服务中创建 Java 应用
Quickstart: Create a Java app on Azure App Service
Azure 应用服务提供高度可缩放、自修复的 Web 托管服务。Azure App Service provides a highly scalable, self-patching web hosting service. 本快速入门介绍如何将 Azure CLI 与用于 Maven 的 Azure Web 应用插件配合使用来部署 .jar 文件或 .war 文件。This quickstart shows how to use the Azure CLI with the Azure Web App Plugin for Maven to deploy a .jar file, or .war file. 使用选项卡在 Java SE 和 Tomcat 说明之间切换。Use the tabs to switch between Java SE and Tomcat instructions.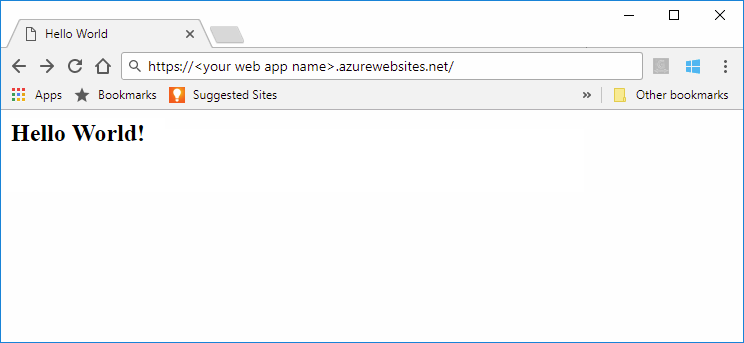 如果没有 Azure 订阅,可在开始前创建一个试用帐户。If you don't have an Azure subscription, create a trial account before you begin.
创建 Java 应用
Create a Java app
克隆 Spring Boot 入门示例项目。Clone the Spring Boot Getting Started sample project.
git clone https://github.com/spring-guides/gs-spring-boot

将目录更改为已完成项目。Change directory to the completed project.
cd gs-spring-boot/complete